Project title: Software Tools for Textile Creatives - OptimTex
Objectives of the project:
1. Preparing new educational materials on up-to-date textile design software applications.
2. Improving employability of textile creatives within industry & research by means of adequate instruments.
3. Fostering digital skills uptake by implementing e-learning instruments, platform and glossary of modern textile terms.
4. Creating educational synergies by enabling student mobility.
Approach of OptimTex: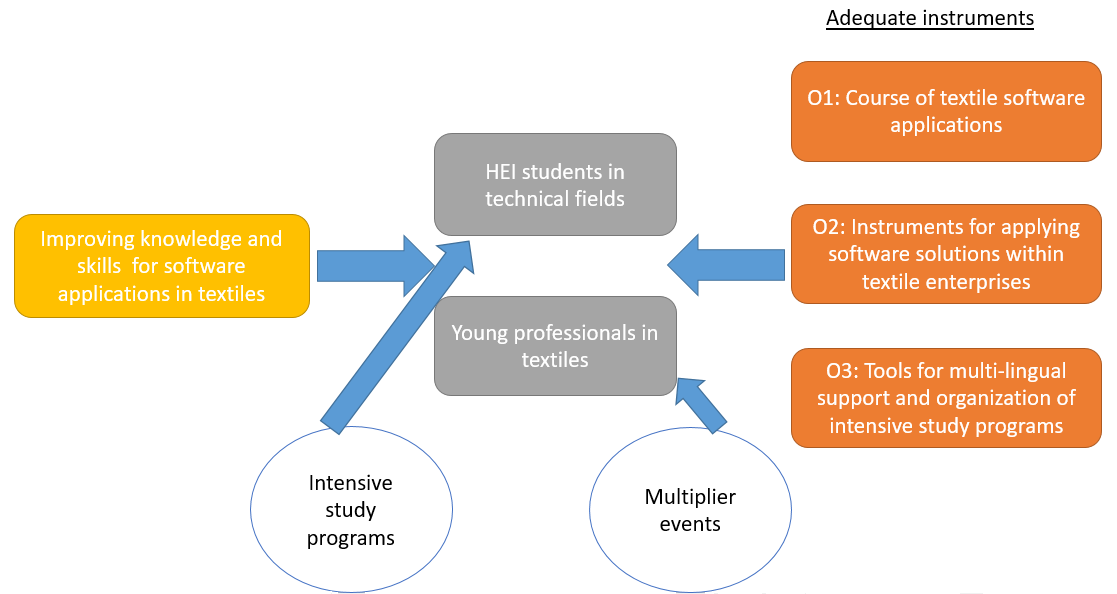 The main outcomes of the project:
1. A Course of textile software applications with 5 modules:
Design software for weaving
Design software for knitting
Design software for virtual prototyping of clothing
Design software for embroidery
Design software for experimental design of e-textiles;
2. A Guide for tech-transfer and for applying software solutions within textile enterprises;
3. A free web e-learning instrument for quick access to the project's educational materials;
4. The project's website with digital & multimedia content on tech-transfer (www.optimtex.eu );
5. A Moodle e-learning platform with implemented courses in national languages (www.advan2tex.eu/portal/);
6. Three Intensive Study Programs - ISP (60 HEI students envisaged);
7. A Glossary with 100 modern textile terms for supporting students during ISP;
8. Six workshops / multiplier events (115 professionals from the textile industry envisaged)
9. Workplan, Quality Management Plan, Dissemination and Sustainability Plan for supporting project management
10. Dissemination: papers, posters, leaflets, press releases, presentations at events & fairs etc.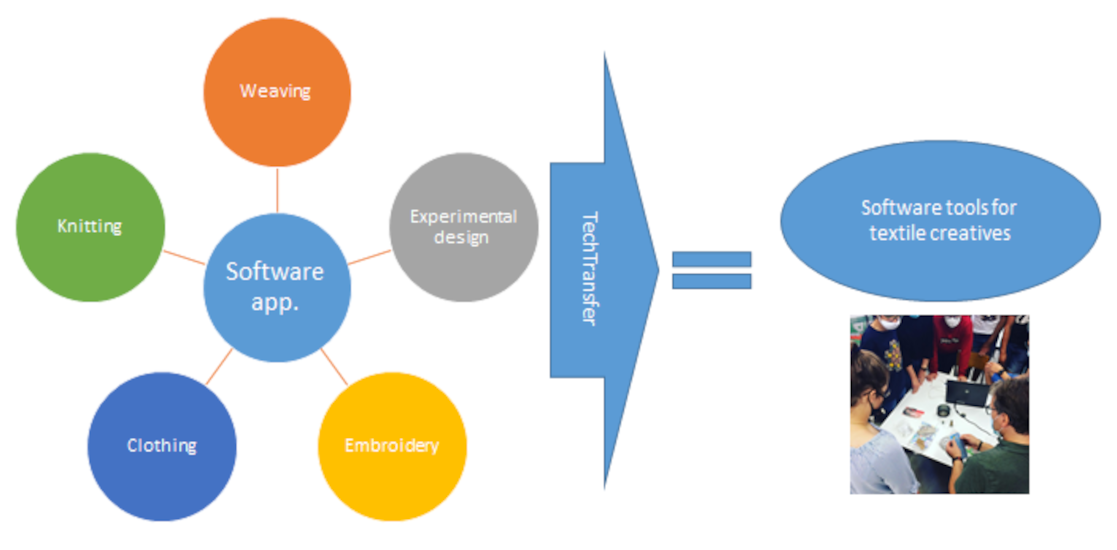 The OptimTex target group:
| | |
| --- | --- |
| A. 60 HEI students | B. 115 Young professionals in textiles |
| ⇒ addressed by Intensive study programs & free web e-learning instrument | ⇒ addressed by Multiplier events (Workshops) |